Professional & Affordable Pest Control Service in Brantford
If you are looking for high quality pest control service in Brantford, then you have come to the right place. At Brantford Pest Control, we bring you years of experience and expertise in eradicating any kind of pest from your home and business. Our licensed and insured exterminators are competent to remove any kind of pest infestation in a timely and professional manner. From ants, bed bugs to spiders and hornets, we will remove them ALL. We are committed to not only meeting but exceeding the expectations of our clients. We serve both our residential and commercial clients and you can always expect high quality services at affordable prices from us.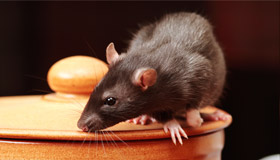 Rat Treatment
We specialize in rat control and the removal of rats and other rodents from residential homes and commercial businesses. Our trained technicians will inspect every inch of your home or business including the roof, attic and crawlspace.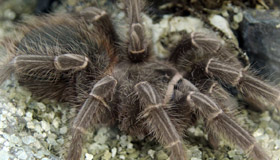 Spiders
The mere sight of a spider can be a real scare for some people.  Aside from that, many spiders do bite humans and are poisonous, so it is a good idea to have a pest control company address your spider infestation.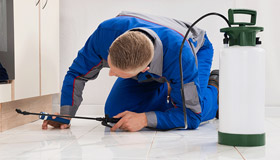 Bed Bugs
Bed bugs are parasitic insects of the cimicid family that feed exclusively on blood. Cimex lectularius, the common bed bug, is the best known as it prefers to feed on human blood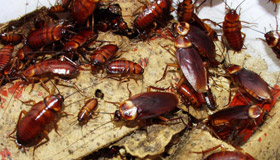 Cockroaches
A cockroach sighting may be your first clue that you have an infestation of the bugs. In fact, you may never forget the sight of the creatures scurrying for cover in your kitchen or basement after you've flipped on the lights at night.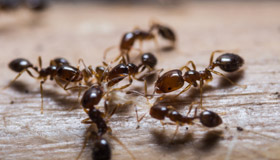 Ants
If the infestation is not removed quickly, the resulting damage can be costly to repair.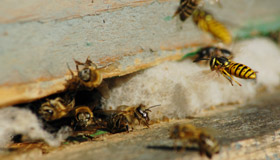 Bees, Wasps, & Hornets
There are many species of stinging insects. We provide a professional, prompt service to both the residential and commercial sector.
When unwanted guests start invading your home, it's time to call Brantford Pest Control. Our services are:
Experienced Pest Control Technicians
100%
Cost Efficient Solutions
100%
We Get It Right The First Time
100%
If you came to this website the chances are that you either have pests problem in your life, or know someone who has it, or you just heard of the pests spreading and increasing problem and want to protect your family and yourself from those horrible creeping creatures.  Even if you had enough of them fear no more.
We provide Residential and Commercial services.
Controlling Bugs Takes Time And Patience
Getting a pest management professional involved as soon as possible rather than taking time to try to treat the problem yourself can be very effective at preventing further infestations.
Diseases are spread by Mice, Rats, Cockroaches et.. While some diseases rarely kill, they can cause severe joint pain, rashes, that lasts for months
Panic Over Pests Is The Biggest Danger
Some people are misusing poisonous chemicals in a desperate bid to eradicate the pests.
The poisonings serve as a warning, that people could do more damage to their health by misusing pesticides than they would suffer from the bedbugs, which are upsetting and unpleasant, but not known to be carriers of disease.  Please Call Us don't take matters into your own hands.
Health officials are warning consumers to be careful and urging them to call professionals.
The report by the Centers for Disease Control and Prevention counted 80 illnesses and one death linked to the insecticides over three years.  Because many of the cases, including the lone death, were do-it-yourselfers who misused the chemicals or applied the wrong product, federal health officials are warning consumers to be careful and urging them to call professionals.
They are committed to providing the best possible service to protect against unwanted pests, and more. They guarantees you stay safe from pest without hassle.
Nicole Huges
They are more than just exterminators, they are best pest management professional, taking every precaution to ensure your home and business is pest.
Christopher Martin
They totally eliminate mosquitoes from our property.  Mosquito reduce the breeding and resting sites of mosquitoes around our property and eliminating the opportunity of being bitten by mosquitoes.